This Thursday, July 21, Rugbynistère had the opportunity to ask a few questions to the president of the French Rugby Federation. On his way through the south-west, he was notably present at the start of the stage of the Tour de France in Castelnau-Magnoac, Antoine Dupont's home town. Through this quick exchange, Bernard Laporte was able to give us his opinion on the current situation as well as on the future of the blues.
What did you think of the Blues tour in Japan? Knowing that there will be a third meeting in November in Toulouse?
When you win both games, it's always positive. I think the squad did their job, analyzed and brought in a lot of young players. It is good, a year before the World Cup, to do a real review of the squad. On this type of tour we realize that there are players who put themselves in front and therefore apply themselves afterwards, that's the goal. I think the first game was quite interesting, the second was less so. But now, you win twice against a Japanese team that has been playing great rugby for ten years, let's not forget when they won against South Africa in 2015. They were already starting to surprise. Today, more and more are. It's a positive tour, like the one in Australia a year ago. The other big positive point is that you rest about twenty players, that counts too. We talk about those who were there, but those who were not, in the meantime, regenerate.
A large number of blues novices went to Japan. Some have played, but others haven't had that chance. What interest is there in having traveled with the group after all?
When you have them for 3 weeks, you discover players. You put them in a certain system, watch them evolve, etc. So even if they don't play, you have data on them, that's for sure. Only with training do you realize who you will have to recover or not. Because not everyone makes points either. But already, being there means they are good players, they are always interested. Then I repeat, they have everything to gain. Even those who didn't play, I'm sure some of them must have impressed the squad.XV OF FRANCE. Who really upset the hierarchy during this tour?

Speaking of the French national team squad, after the extension of Fabien Galthié, you wanted to give him time to be able to build it after the World Cup. Where is this?
We will meet at the beginning of the school year, in late August or early September, to discuss all this effectively. But it is completely normal that it is Fabien who makes up his squad and that he takes the time to do it. He has to talk to them, those who want to stay and those who want to leave. For example, there is Thibaud Giroud who joined Racing 92 after the World Cup. Everyone has the right to take other destinies and it is up to Fabien to build it.
In the past few weeks, there have been some pretty disturbing articles
The team
and Le Canard Enchaîné about Claude Atcher. You who are very close to him, what do you have to say about these revelations? (Editor's note: L'Équipe specifically spoke of "management by terror".)
I feel that Claude is someone who shouts… He handles it maybe a bit virulently, like he was in the field… But Claude Atcher has always had the respect of people. I have never seen him insult anyone. Then there is the labor inspection which does its job. Me, I don't want to talk about things I don't know, I don't live in the GIP (Public Interest Group). But I found it amazing. But as I said, the labor inspection will say things and everything will change.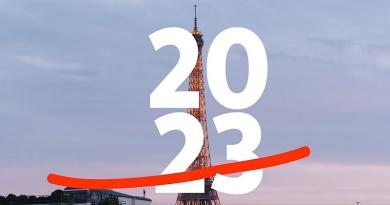 EXCLUSION What are the ingredients for a successful World Cup? Claude Atcher answers us

The Blues' next games will be against world champions South Africa in November. Will this be the last important test before the World Cup?
No, this will not be the last test. When we see that in the next Six Nations tournament we will have to go to England and Ireland… The important tests will be there too. South Africa will be a Test, Australia will be a Test and so on. These are the nations that can claim the world title. So yes, it will be important, but it will continue through the next Six Nations Tournament.