We review the talents that come, those that are destined to reach MotoGP in the coming years, to beat the great champions who now dominate the queen category, Fabio Quartararo and Marc Márquez.
by Jesús Sánchez Santos de Motosan
This is the law of life and always will be. Age does not forgive, the great champions reach the peak of their performance and then go down slowly, being overtaken by the new generations before hanging their skins as riders. The typical example is Valentino Rossifrom its debut in 1996 until its retirement in late 2021.
With the summer break we wanted to sift through the young people who already stand out today in the World Cup and those who are to come, who are already taking their "first steps" in the JuniorGP. There is a key and very simple factor in finding talent among so many drivers and it is age. Drivers evolve their performance with age, improving day by day, so a driver with the same performance and younger is a sign of great potential.
By 2023 comes the change of age limit, raising the minimum age to start the Moto3 World Championship from 16 to 18 years. You have to remember that when pilots like it Dani Pedrosa, Jorge Lorenzo On Marc Márquez debuted, the minimum age was 15 years, so the arrival of new young talent to the championship has been delayed by up to 3 years.
Maximo Martínez Quiles
Among the drivers who have not yet won the World Championship, there are names such as Máximo Martínez Quilés (14 years old), champion of the European Talent Cup 2021. This year, the Murcian combines the category he won last year with the interest in revalidating it, with the Red Bull Rookies Cup, where he has already achieved his first victory and is third in the championship. He is probably the most affected by the new regulations, as in principle at the age of 16 he would be ready to make his World Cup debut.
David Alonso
In the JuniorGP, we find names like David Alonso (16), a member of the Aspar team, who should make the jump to the World Cup next season. The Colombian had already stood out last year when he took over the Red Bull Rookies. Surprisingly, several of his rivals then competed in the Moto3 World Championship and fell behind.
José Antonio Rueda
The Sevillian Jose Antonio Rueda (17) is the great revelation of the season. For those who didn't know him, last year he already showed his good temper. Winner of numerous races, he leads the Moto3 JuniorGP and the Red Bull Rookies Cup, aspiring to a double that no rider in history has ever achieved. He's already made a few "wildcards" at the World Championships and his place next year is there.
Joel Kelso
"Little Orange" Joel Kelso (19) had already stood out for his speed last season at JuniorGP. Right now he alternates great performances, where he shows how fast he can be, like others in which he disappears. In addition, his Australian nationality, very interesting for Dorna, favors his career and this year we already have him at the Moto3 World Championship with the CIP Green Power team, where he is 21st overall.
Diogo Moreira
Diogo Moreira (18 years old) is a Brazilian rider who arrived at the Moto3 World Championship with a lot of noise. Very quickly and although he could not conclude with a great result, he showed his courage and courage. An injury suffered on the last corner of Mugello while fighting for the podium in the leading group has slowed his progression this year, but we are sure he will return to the top.
David Muñoz
If we talk about impressive premieres this season, we have to talk about Sevilla's David Muñoz (16). His team kept his place for 7 races so that, once he reached the established minimum age, he could make his debut. In his second race he was already on the podium. We are talking about extraordinary talent, combined with great ambition and determination to reach the top.
Daniel Holgado
Another "rookie" who has made his debut this season is Daniel Holgado (17). The one in Sant Vicent del Raspeig was under the protection of the Aspar team, where last year it managed to win the Moto3 JuniorGP and finish in third place in the Red Bull Rookies Cup, which means that the official KTM team , which the previous year had had Pedro Acosta, has a new nugget.
Deniz Oncu
Deniz Oncu (19 years old) is not only the twin brother of Can Oncu, the youngest winner in the history of the World Cup at only 15 years old, but also a very fast driver. The Turk has always proved to be a talented rider, very fast but erratic. If he concentrates and wins consistently, he can get far, in addition to having the desired nationality for the championship.
Be Guevara
We come to Izan Guevara (18 years old), another of the great talents, called to mark a page with several titles in our sport. In 2020 he was JuniorGP champion, jumping to the Moto3 World Championship with the Aspar team. Despite having difficulty getting started and being overshadowed by what Pedro Acosta did, he won his first Grand Prix and finished 8th in the championship. This year he is showing his full potential, showing qualities that will serve him well when he enters Moto2 next season. Will he succeed as champion?
Sergio Garcia Dols
His great rival is his teammate Sergio García Dols (19 years old) who is still the current leader of the Moto3 World Championship. His year-on-year progression has also been very clear since his debut with Estrella Galicia 0.0 in 2019. His time at Aspar gave him confidence and solidity, already fighting for the title last season against Pedro Acosta.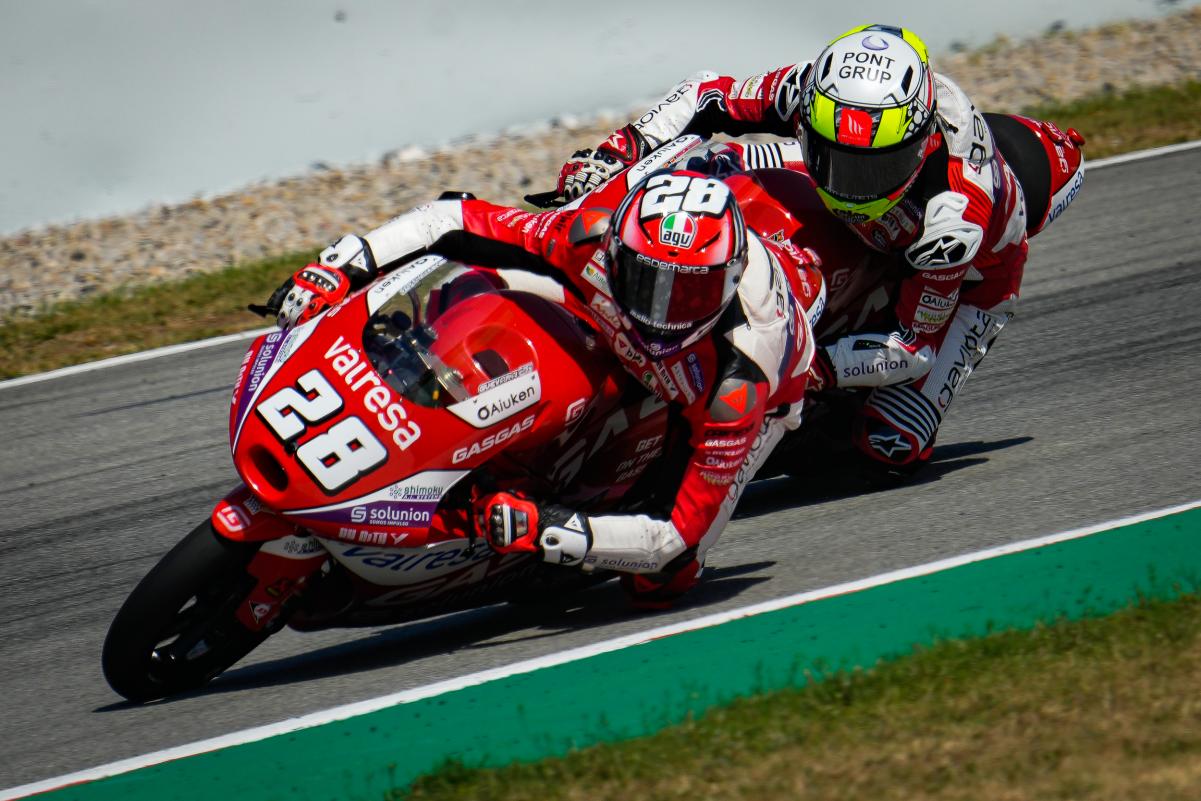 Manuel González
Manu González (20) did not follow the usual path to access the World Grand Prix. He began making a name for himself in the World Supersport 300 where at 17 years and 56 days he became the youngest FIM champion in history. In 2020 and 2021 he was in Supersport 600 where last year he got his first victories and finished third at the finish. For this year 2022, he makes his debut at the Moto2 World Championship with the Yamaha Master Camp team, where he is slowly starting to take the lead.
Celestino Vietti
Valentino Rossi started a project at the Academy to bring young Italian talents to the World Championship, the youngest of them is Celestino Vietti (21) who, after showing good hands on Moto3, jumped on Moto2 in 2021. The step forward this year is evident. where he has won several races and fought for the title, although in recent races he has shown some fragility.
Ai Ogura
The Japanese hope for the present and the future is called Ai Ogura (21 years old). The Honda protégé has already fought for the Moto3 World Championship until the last race despite not winning any races, encouraged by his great consistency. This year in Moto2 he has also shown his talent by achieving that coveted first victory and currently 1 point behind the lead. A place in MotoGP awaits him as soon as possible in the Honda LCR instead of Nakagami.
Fermin Aldeguer
This brings us to one of the jewels of Spanish motorcycling, Fermín Aldeguer (17 years old). Although at his age the best kids are usually in Moto3 or even JuniorGP, he is already directly at the Moto2 World Championship for his size and talent in abundance. European Moto2 Champion in 2021, is making his first full season, showing qualities like during the Argentine Grand Prix where he dreamed of the podium and even more, after pole. Only bad luck once prevented him from doing something very big.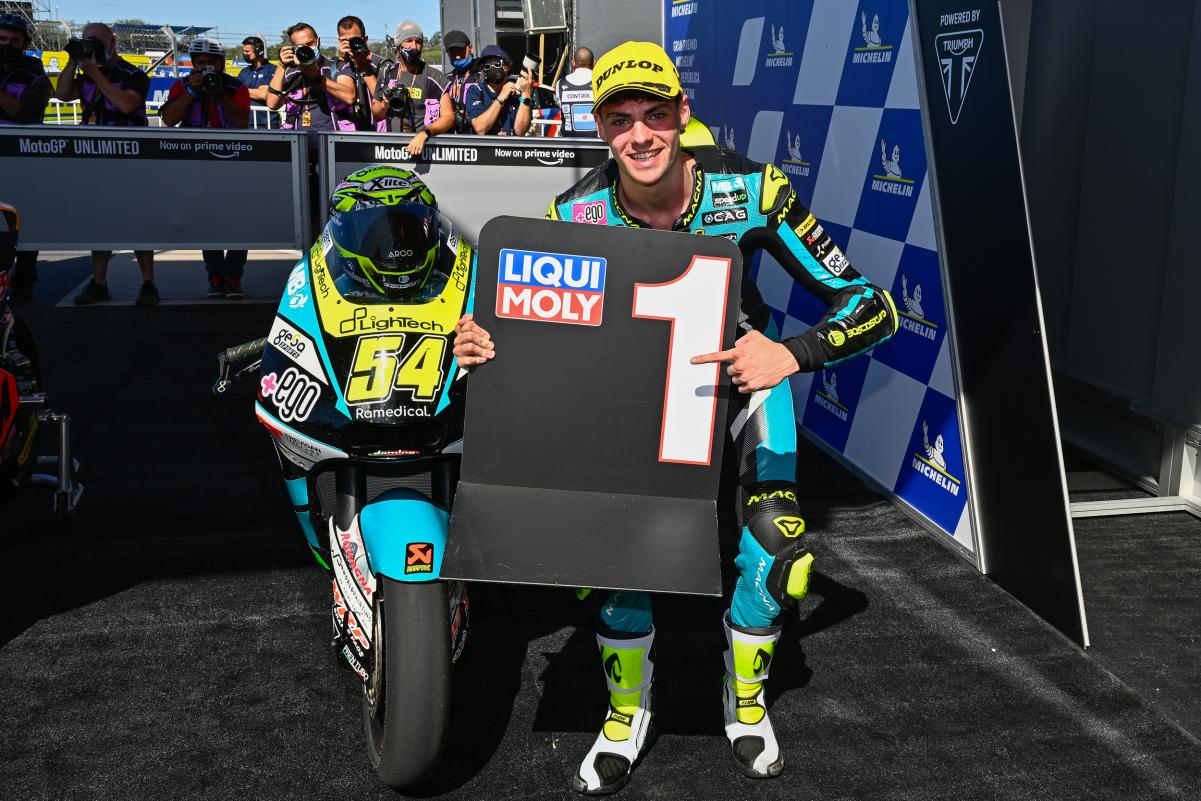 Pedro Acosta
Finally we have the long-awaited Pedro Acosta (18 years old). The one from Puerto de Mazarrón was champion of the Red Bull Rookies in 2020, making his Moto3 World Championship debut in 2021 to impress everyone and win the title. The second youngest in Grand Prix history, for just one day compared to Loris Capirossi. Much is expected of this great rider who, in his first year at Moto2, managed to win a race beating Marc Márquez's precocity record.
Not everyone is on this list. Because we could also mention drivers who have not yet been able to enter the World Cup, such as Joel Esteban, Brian Uriarte, Alberto Ferrandez, Ángel Piqueras, Adrián Cruces or Xabi Zurutuza. Or talents who are already there like Carlos Tatay, Xavi Artigas, Ortolá, Alonso López, Aaron Canet, Tony Arbolino, Barry Baltus or Jeremy Alcoba …