This Sunday, August 7, 2022, Francesco Bagnaia answered questions from reporters at the Silverstone circuit at the end of the British Grand Prix.
With his second consecutive victory, his fourth this year, the Italian rider reduced his gap from 91 to 49 points over the current leader of the MotoGP championship, Fabio Quartararo.
As alwayswe report here the words of Francesco Bagnaia without any format, even if translated from English.
---
Francesco Bagnaia : " I am very happy with this race. I would like to put her among my best, because I struggled all weekend, I wasn't as competitive as I expected. Yesterday I had already accepted a top 5, because I already knew that it would be very difficult to win. But then this morning we found something better with the hard rear tire, and also with the front medium with a view to racing. In the last part of the race I was completely out of grip at the back, so I started braking really hard and it was the only thing I could do to protect myself. I am very happy ! Compared to Assen, where I controlled the distance, in this race I did my best on the clock because I was sure it would be difficult at the end of the race. But everything went well and I'm very happy. »
You won a lot of points in the championship…
" Yes, of course, I have accumulated a lot of points in the last two races, but I don't want to think about the championship yet. We have time to think about it. The next race will be in Austria – I will try to be competitive there and try to think only about Austria. Today it was very important to take advantage of it thanks to Fabio's penalty for Long Lap. That was the key: with this long lap, Fabio lost time because he started with the medium rear tire, and I think if he had been at the front he would have increased the gap, because he was very competitive today. But Zarco closed many trajectories and lost many positions. Surely, with the medium rear tire, it was not the best situation for him. Then Aleix had a big crash yesterday, and if it wasn't for that he would have been competitive today like Maverick was. Today helped me a lot in terms of the championship, but winning today was the most important thing because I was struggling and it was the first time this year that I won when I was in a difficult situation. I am very happy about this! »
If you had been told, two races ago, when you were on 91 points, that you would now have 49, would you have believed it?
"My goal is always to be competitive and win races. I have to say that I was lucky that in Assen Fabio made a mistake and had to take a long lap penalty on this track. So under normal circumstances, I think Fabio would still be at the front like me, fighting me, and I think he would have been more competitive in that race. So we were lucky that he got the long lap penalty. We did a good job because we took advantage of this situation. I always think about scoring points, but I'd like to think race by race, which is better. »
Will you be celebrating this win with a non-alcoholic drink tonight? Seriously, is this win a perfect response to the criticism you've received?
" I'm sure I'll take a taxi tonight (smiles), but I think everyone can make mistakes. I was wrong and I said I was wrong. Anyone can make a mistake and I'm sorry.
I think this win doesn't change what happened during the summer break, but it changes my situation more because this year, every time I won, I crashed in the race after, so I wanted to win two times in a row. It helps me to be more relaxed, but this time even more because in a difficult weekend like this, where I fought a lot from the beginning of the weekend, I won. So we've been able to make a lot of progress in terms of speed and consistency, and I'm happy about that. »
In the closed park, you said that Casey Stoner and Valentino Rossi had helped you – can you tell us more?
" This weekend, especially, I spoke a lot with Valentino and he helped me a lot to understand the situation better because I had a bit of difficulty throughout the weekend. It was not easy to get his point of view, because he is at home and just watches TV, but he helped me a lot to understand the tire, to understand the temperature of the tires. So it helped me a lot.
And for Casey, I just asked him if he had done anything different on this track in the past that would help him be more competitive. And this morning he sent me a message. And I just tried to do something like he did in the past. And it was good, but maybe not for the tires we have now. But anyway, I'm very lucky to have this kind of people around me at my disposal. Thanks also to Gabarrini who is a good friend of Casey's. I am very lucky! »
Are you driving better than ever?
" In my opinion, at the moment I am improving a bit, because during the last part of last year I drove well and was very competitive, but the championship was already decided. Now the situation is different and I'm just trying to get better because this year I crashed a lot, maybe because I wasn't in the right frame of mind. So I tried to progress over the summer holidays with my coach at home to try and understand my mistakes. I don't want to say that I'm completely fine – I've made progress in this area and I think I try to accept these situations. »
You say you tried to do what Casey Stoner was doing. Could you be more specific?
" It was excellent at finding traction out of corners. That's what he suggested for today, so I tried to wait longer before opening the throttle, and it was a little better. The problem was that five or six laps from the finish I had no more grip at the back, so in the last part of the race I just did my riding style because I couldn't use the rear tire anymore. So I just tried to force hard braking to stop the bike with the front tire as the rear was very slippery. »
This is the first time you fight Maverick Viñales this year…
" I think it was the first time we had that kind of fight. We only had one kind of fight once, at Misano in 2020, and I crashed. But this time it was different because it was in the last part of the race – I think if we had fought at the start of the race, he was more competitive and he would have created a gap because he was more competitive than me. But maybe he got off to a bad start and wasted his time. In the last part of the race I had a very good feeling with the front tire and I think to close the gap he pushed a lot, and by the time he got to me he had completely worn out the rear tire. So I just tried to overtake him because he had widened a little bit, and immediately closed the next bend. It was the key to winning today, because I just tried to be as consistent as possible with the tire while attacking a lot, and in the end I had the advantage with the front tire in the last part of the race. »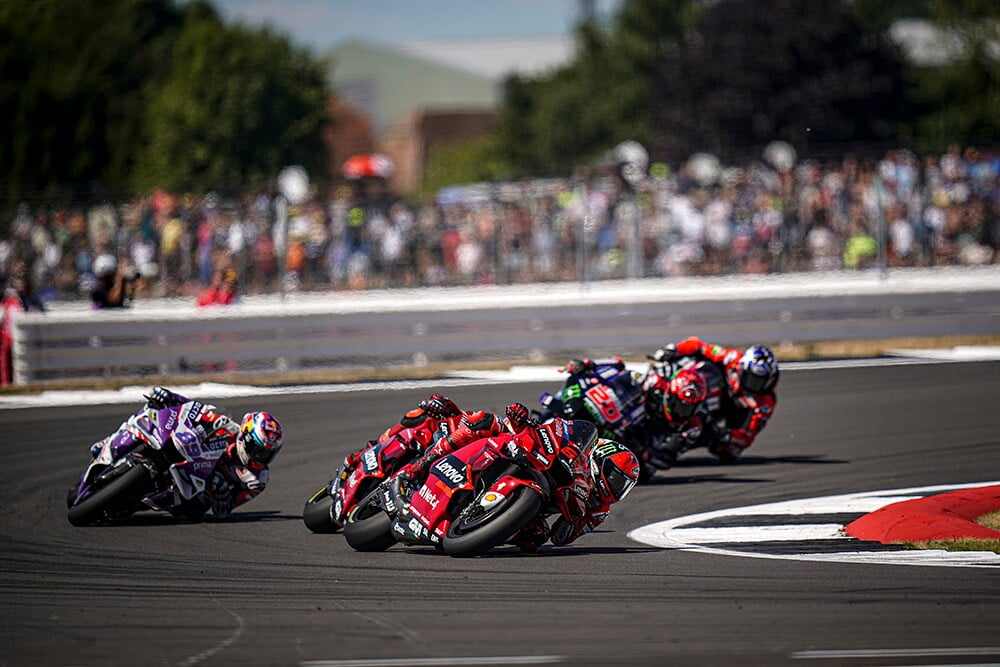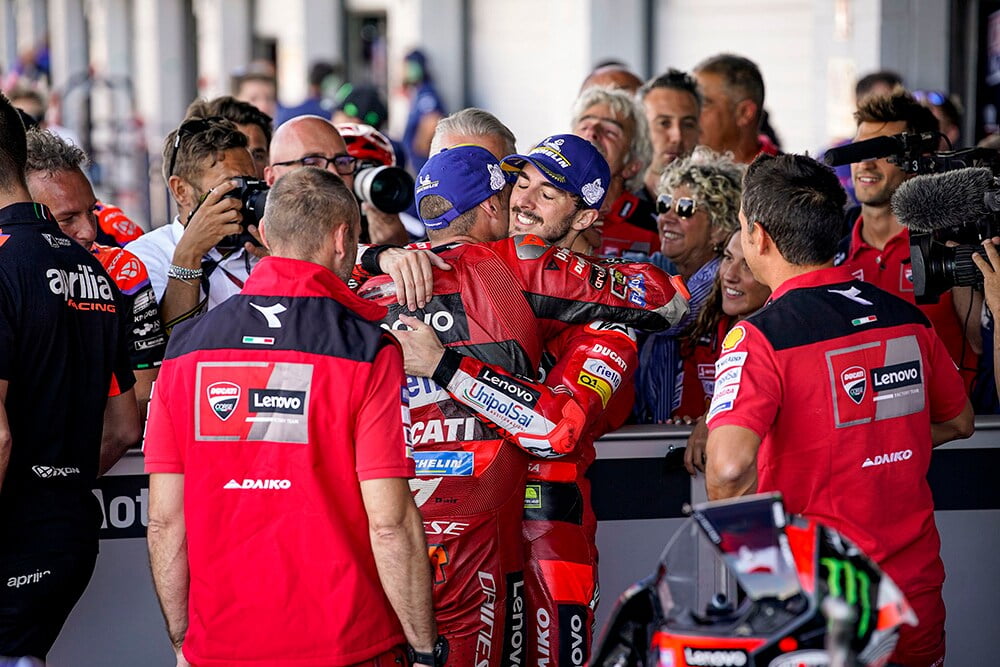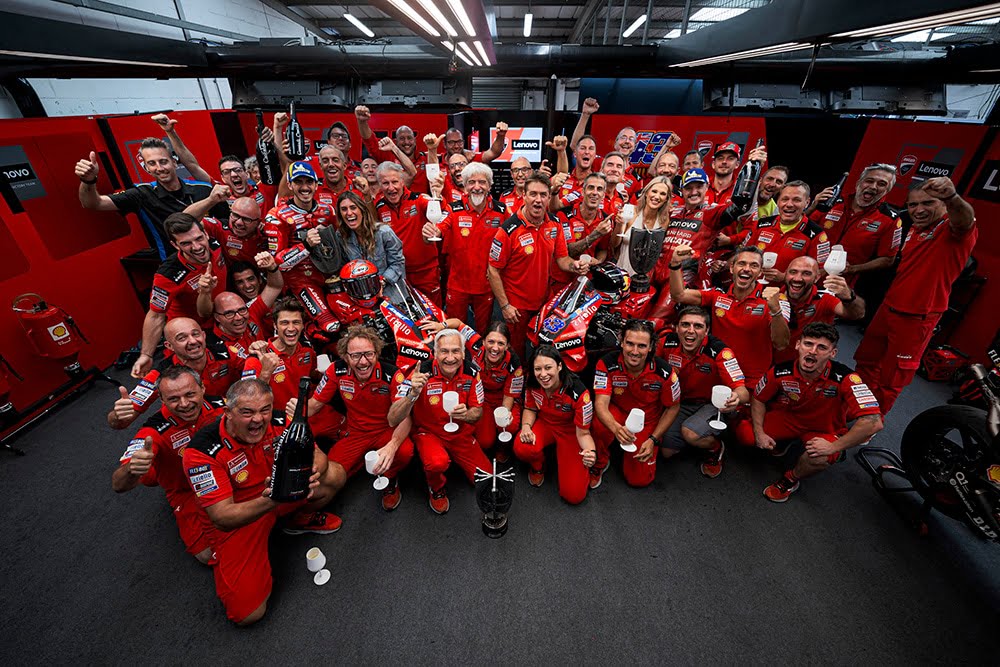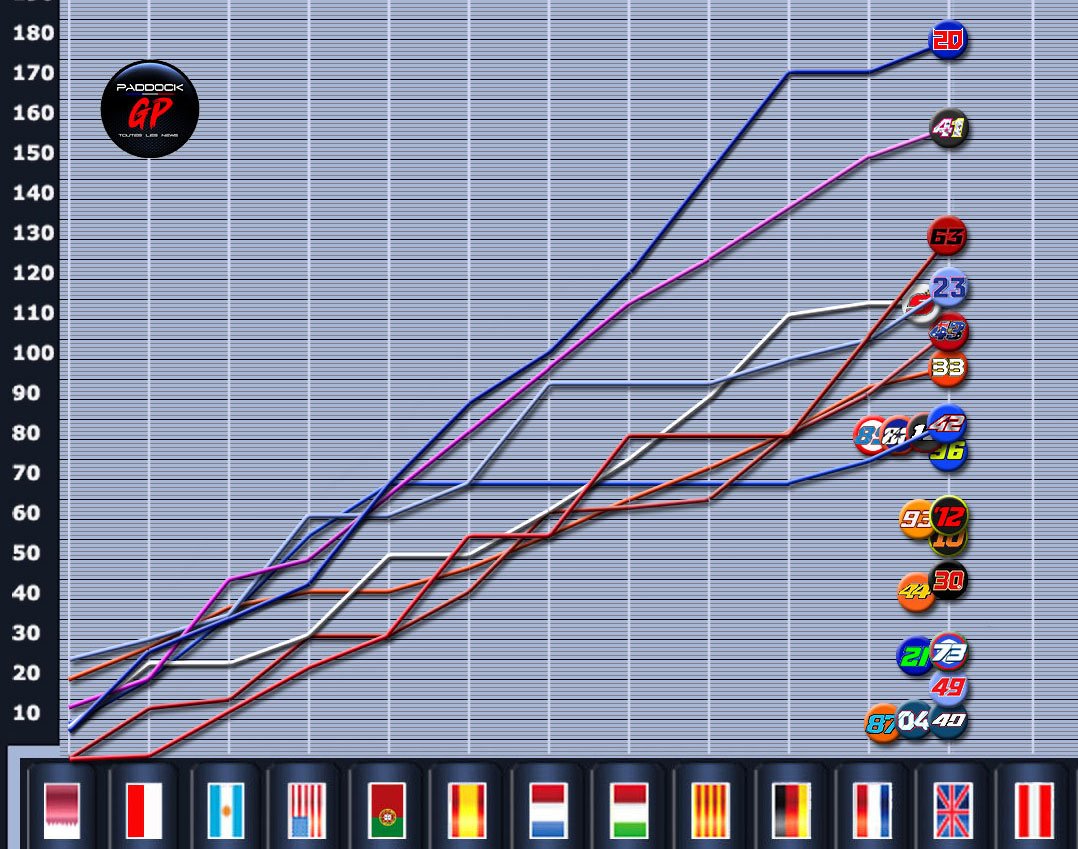 British MotoGP Grand Prix results: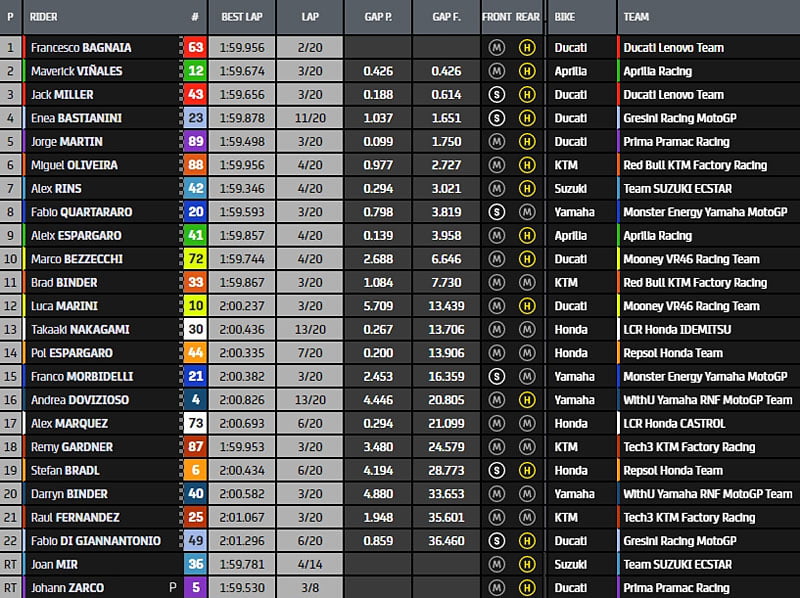 Qualifying credit: MotoGP.com