This Friday, August 5, 2022, John Zarco answered questions from journalists at the Silverstone circuit after the first day of the British Grand Prix.
Currently 3rd in the championship, the Pramac driver did not lose his comeback setting the fastest time of FP1 despite a fall suffered during his second run.
As alwayswe report here the words of John Zarco without any format, even if translated from English.
---
John Zarco : "I have lost my forehead. I braked a bit later and going into the corner I slipped a bit from the back, then the front guy got away from me. He left and then came back, but I was already falling. It looks like I might have been able to catch him, but speaking to Fonsi he thinks that even if I had tried to stay on the bike I would have gone straight into the gravel and it would have been worse than my crash. So it was a good decision to crash right after the first slide. That crash happened in the second run of FP1, but I was confident, so it was important to try to quickly find the feeling on the bike. It was important to start again at the end of the session to regain confidence. I didn't expect to do a good sub-two minute time in FP1 and that gave me a lot of confidence for the afternoon. In the afternoon the speed was there, but I just wanted more consistency, so I worked with the team to make the bike more consistent, as it seems to be a bit difficult to maintain the good times. »
Have you already decided which tires you will use?
" Not yet. The feeling is still too fresh after the long break. With the temperatures rising, it looks like the medium on the front will be a good choice because it's a tire we all know very well. For the rear , my hunch is that hard can work. Maybe it does. Rins was quick with hard, but I think Jack doesn't like it, so we need a little more data."
Is it always important to get out quickly after a fall?
"As I was sure, I was able to attack again immediately behind, and the fact that I have already done less than 2 minutes in FP1, this gives a good dynamic for the rest of the weekend. In the afternoon, it's not too bad – we try to tune the bike so that it really has the consistency that I might be missing. It's still a little hard to really get ahead, but the speed is still there. Happy at the end of the two laps in a row where I set two good lap times. Here, the speed is there, I work to find consistency and have a bike that fits me best. »
Was it important to you to have the best time in the session?
"It was especially important to leave. In addition, I leave with new tires, in the logic of putting a correct time, I did not expect it. Suddenly, it put a balm in my heart. »
Were the track conditions different between morning and afternoon?
"It's hard to hear. The tarmac is usually warmer, but it was a little hard to feel it because actually there is always this wind, not huge but not weak either, and blowing a little sideways. I think that sometimes, because of the sensations on the bike, it bothers me. In my opinion, I think the conditions have been better this afternoon anyway to be able to attack a bit more, but it's been pretty similar between morning and afternoon. »
Does recovery require muscle relearning?
"Not too much. The body is fine, but the Panigale races at Misano and Le Mans have helped. It's clear that if I hadn't ridden anything in five weeks, I would have struggled a lot. And there, in the last week, I could have to have contact three times in the Panigale is very good, because we are not at 300 km/h but we are at a good 250, and this already allows us to save a lot of things."
After a month off, does the body take longer to recover?
"I don't think so, no, because there was this training. Ten days ago there was a real recovery, and since the road bike is already intense enough, here I am. I think we manage well with the physical therapist.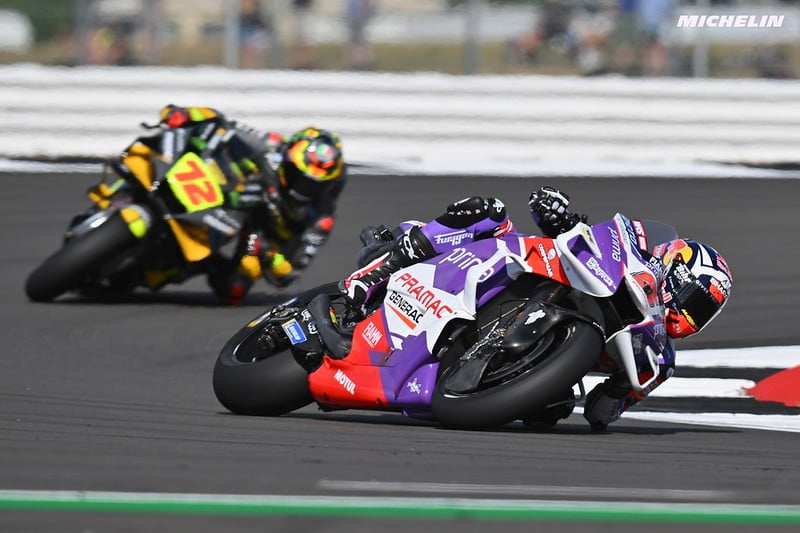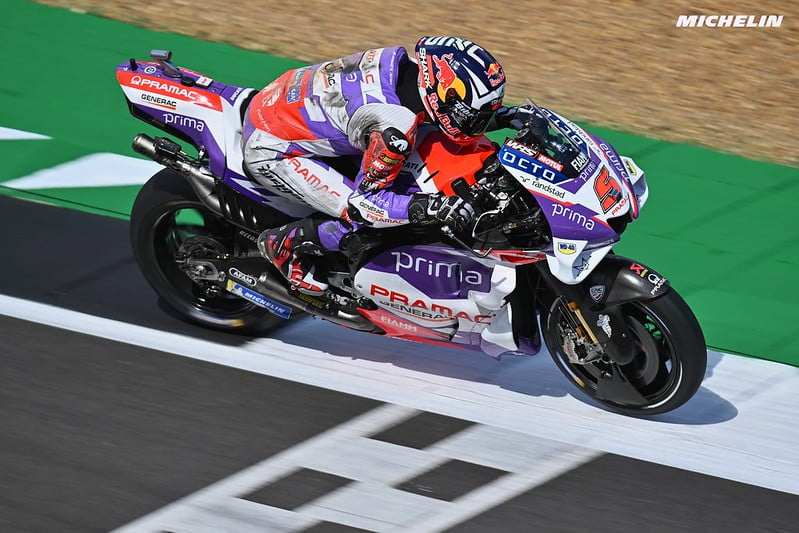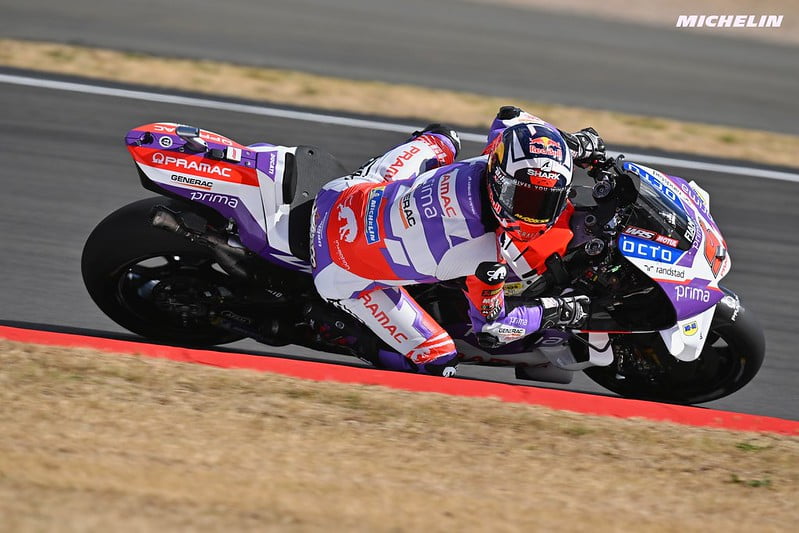 MotoGP British Grand Prix FP2 results: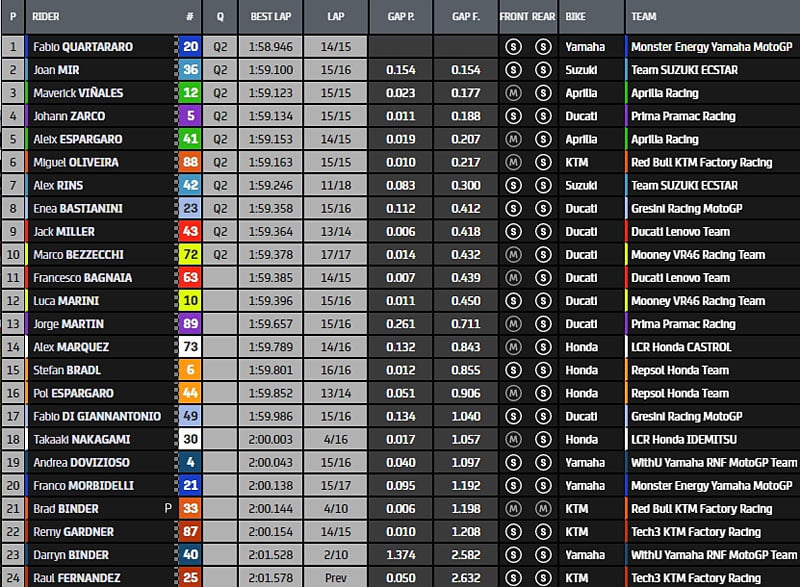 Qualifying credit: MotoGP.com