At each completed Grand Prix, Alberto Puig, director of the Repsol Honda team, takes stock of the situation. But currently the fallout is such in his camp that he has trouble finding his words. His speech is almost enchanting, and he looks forward to the next step in Austria where he can at least talk about the return of the convalescent Marc Márquez to the box office as a consultant. But otherwise, self-flagellation seems promised for the remaining eight races on the calendar. This is going to be long…
Alberto Puig he knows the situation, and despite his pride in representing the winged shield, he realizes that he can no longer boast of proclaiming to anyone who will listen that he is in the service of the world's leading manufacturer, against whom nothing can stand . But these singing tomorrows have not yet arrived. We are no longer in the bad patch to overcome honda. We are rather at the bottom of an abyss whose floor is quicksand. Here's a thorough reminder of the situation to understand that HRC is not out of the woods: there are no technical solutions that will work, none of the riders currently on track will definitely be confirmed for 2023, and there is no signature either. John Mir for the next season.
If we add to this equation all the question marks linked to the return of Marc Marquezsuppose that even a martial and uncompromising character like Alberto Puig may have a slack. Like many, he had hoped that those five weeks of hiatus would have been used in Japan to at least partially revise his copy. But no, and the Spaniard points it out from the first words taking stock of an escape to Silverstone which will add to the streak of disappointments…
Alberto Puig: maybe we still have some options, but it's complicated"
" It was another unsuccessful weekend for us" said regretfully: "We still haven't managed to get rid of the problems we have and this affects our performance and limits the potential of our pilots. We continue to look for these new solutions to help us get back to normal and run at the levels we are used to. ". A vindicated routine that, however, has not been used for two years.
According to the Spaniard, one of the most serious problems is that of qualifications: " if you start from the fifth or sixth row of the grid in this championship, the chances of having a good race are very low because you lose a lot of time at the beginning. You can't move forward and so if you're not competitive in qualifying you can't have a good position on the grid, and everything is difficult. Everything is a consequence of that and the race is the end result. Of course we have to improve on Saturday ".
Pol Espargaro mentioned that it was 5 seconds faster than in the 2021 race. A fact that up comments as follows: I wouldn't say it's positive. I think we still have to find a way to improve on Saturday, not to start the races from so far away. So we still have some options, but it's complicated ". And ends: we are in MotoGP and our duty is to returnto be competitive again and bring a bike that can start winning races ". honda it currently occupies last place in the classification that defines the current hierarchy among the six manufacturers registered in the major Grand Prix category. At the Grand Prix Brande Bretagne; Nakagami finished 13th ahead Pol Espargaro, Stefan Bradl finished 19th and Alex Marquez 17th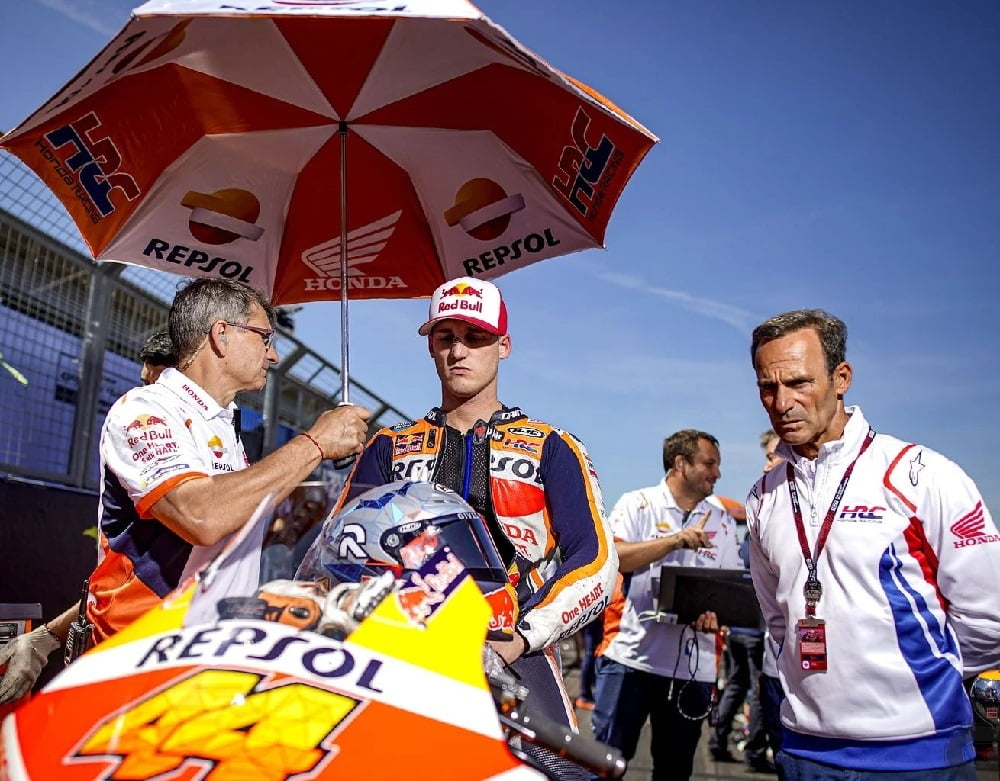 MotoGP Silverstone J3: Qualifying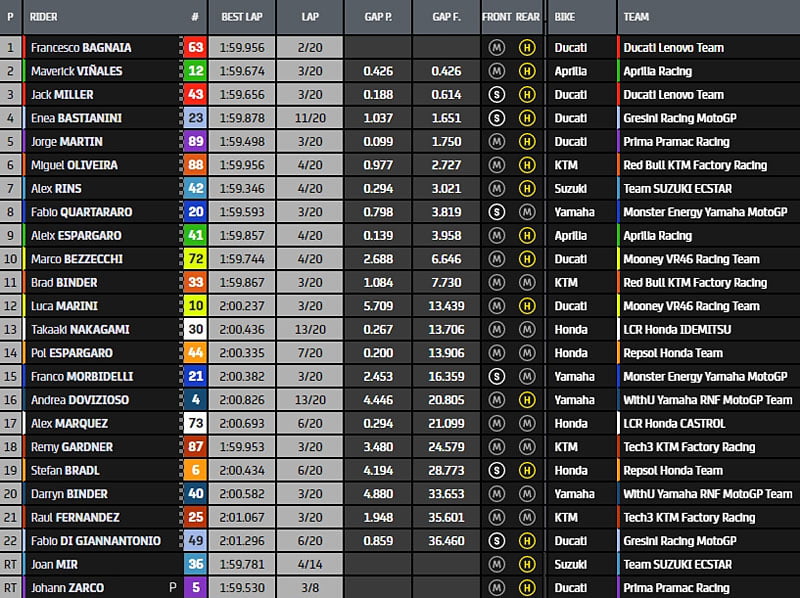 Motogp.com ranking credit