This Sunday, June 26, 2022, Marco Bezzecchi answered questions from TT Circuit Assen reporters at the end of the Dutch Grand Prix.
The Italian debutant impressed by not making any mistakes despite the difficult conditions and even pressuring the official Ducati. Francesco Bagnaia : beautiful!
As alwayswe report here the words of Marco Bezzecchi without any format, even if it is translated from English.
---
Marco, you have to run with a soft rear tire. Was it difficult to manage?
Marco Bezzecchi : " Yes, for me it was an amazing race. Honestly, I didn't know what to expect with the soft tire because we had worked well, but with the medium. I had done the running distance with the medium and didn't expect the medium not to be good, so from the classification where it had been very fast I thought it was not possible for it to be so slow with the medium: maybe I was using the medium wrong. tire, but with the soft tire he had only made six laps. So I put it on softly and Matteo gave me a lot of confidence because I wasn't very sure about it. Even on the grill, I didn't know what to do, and he told me 'we put it up for tender, don't worry, it'll be fine'.
Then, when I saw Pecco in front of me, I told myself I was going to try to walk away with him, because I didn't want to catch up, finally if I could have tried, but the goal was to escape from the others. behind. Yes, it was a fantastic feeling! »
How did you feel when you saw the confrontation between Fabio and Aleix?
" As for Fabio's fall, Aleix tried to pass. In this corner, Jack overtook me, and when you try to get closer to the driver passing you, it's a tricky corner. I think that to move forward, Fabio may have arrived too fast, and when he approached (Aleix), not to touch him, he may have slowed down more. But honestly, I don't know. Anyway, when I saw them fall … "Okay, I'm trying to leave" (laughs). »
How did you manage your pace when the raindrops arrived?
" When it rains, it's usually a situation I like. Idalio taught me that as long as the rain didn't hit hard, it didn't rain. I saw that Pecco wasn't going down much and I thought maybe it was a chance to really take this podium home. So when the rain started to fall, I went overboard. My mother is the wind and my father the rain (river). »
It is the first podium of Valentino Rossi's team and they have given you the VR flag 46 …
" Yes it's ok! I think the commissioners wanted to give the flag to Pecco, but he was with the fans. So I arrived and grabbed the flag (laughs). It was great because Vale and the whole Academy did an amazing job. I think without Vale, sure, I can't be in the world because he took me when I was 14 or 15 years old. Coming here is fantastic, so it's totally for him and for the Academy pilots who have always supported us. And this year, I think they've taken a big step forward. »
It is perhaps one of the most complicated circuits of the championship. You've never gotten on the Moto3 podium, you've never gotten on the Moto2 podium, so how did you get on the MotoGP podium with just one day of dry ball?
" I don't know (laughs)! Honestly, I was happy to come here because it's a track I like: I've always come close to the podium, but never to the podium. But when I left home, I didn't expect to get on the podium. There's one thing I had told my girlfriend: I was looking at my house and I said "where can I put my first trophy in MotoGP? "It's amazing, because it happened after many races. It's like Mugello: I had a dream (laughs) and in that dream I was inside me and I was classified behind Pecco. I passed him on the right, I took the pole position, then I heard the screams of the fans.And then, in the classification, I almost got the pole position when I got to the front row.And here, it's fantastic! Honestly, I felt good and maybe the key to my race was that the middle rear tire had no grip, so we put on the soft for the race and the bike was another bike.So I just tried not to stress the tire too much, be smart with the maps power, be gentle with the throttle, especially on the right side, and then I tried to follow Pecco and get away from Maverick. »
Last year Casey Stoner came to Europe and said in an interview that he saw things you did on Moto2 that no one else had done before. He told you about it and what do you think he saw?
" I met Casey in Valencia last year, but I didn't really talk to him much, except to tell him I was happy to meet him and ask him how he was. So I just talked about it with him, but I read this interview and he was very pleased to see what he thought of me. But honestly, I don't know what he saw. I hope they have been good skills. »
When it started dripping, did you immediately think it might be an opportunity to catch up with Pecco?
" When I saw the rain, I didn't have the tear problem but I saw it on the bike screen. I saw it was very light and tried to think it wasn't raining. I saw Pecco getting bigger and bigger and I tried to stay focused to attack as much as I could. »
In your opinion, will this first MotoGP podium be a trigger for you?
" Of course, it's very, very important because it's something I dreamed of doing and I didn't expect to do so soon. But in the end, I'm still a beginner, so my mind is like this: when I come back for the second half of the season, I don't want to expect to always have a good race like that, because of course. there will be circuits where I will fight more and circuits where I will fight less. So the best way to keep working is to try to do the best you can in each race: when there is a possibility like today, you should try to take advantage of it to get the best result, but when you don't I will do. you have this possibility, you still have to try to make the most of this day, be it P10, P12 or another podium. Of course, another podium is better, that's for sure, but I think being a rookie is normal make ascents and descents, because some circuits are more difficult than others, and in some circuits it is necessary to manage the tires more than in others. Of course, this weekend, doing the whole race ahead, I would say I've learned more than at Sachsenring, but the trigger comes when you start learning a lot, a lot more. »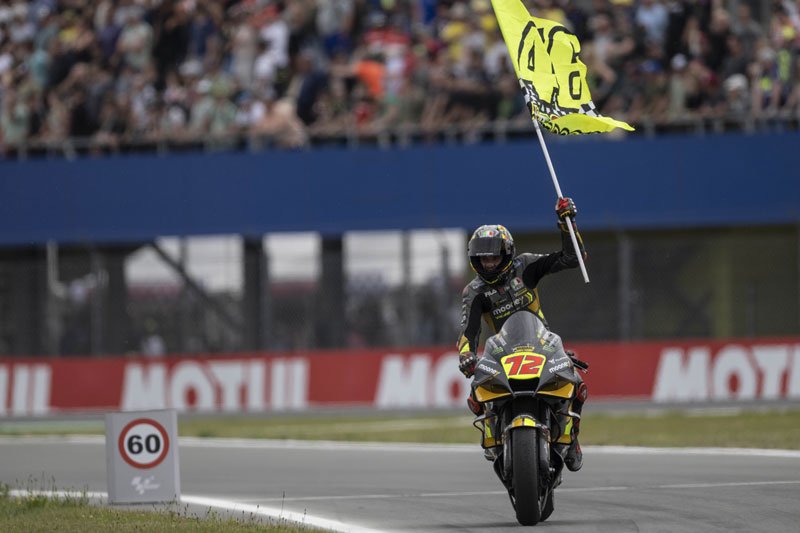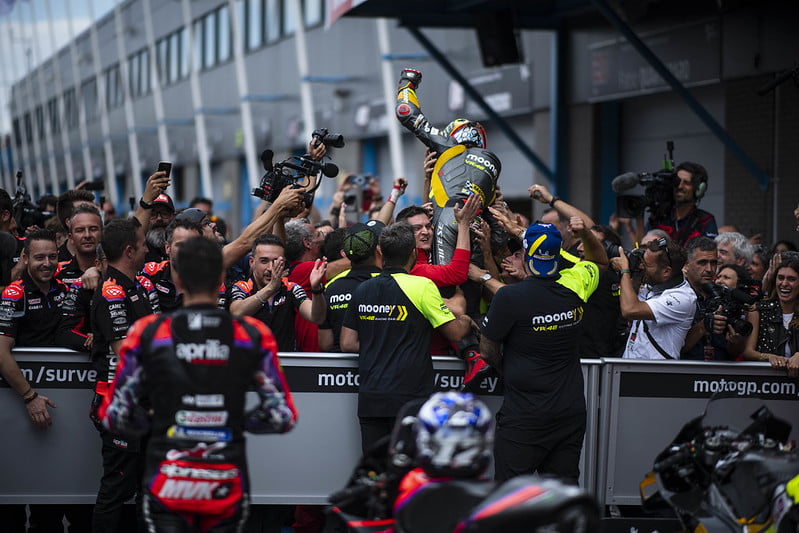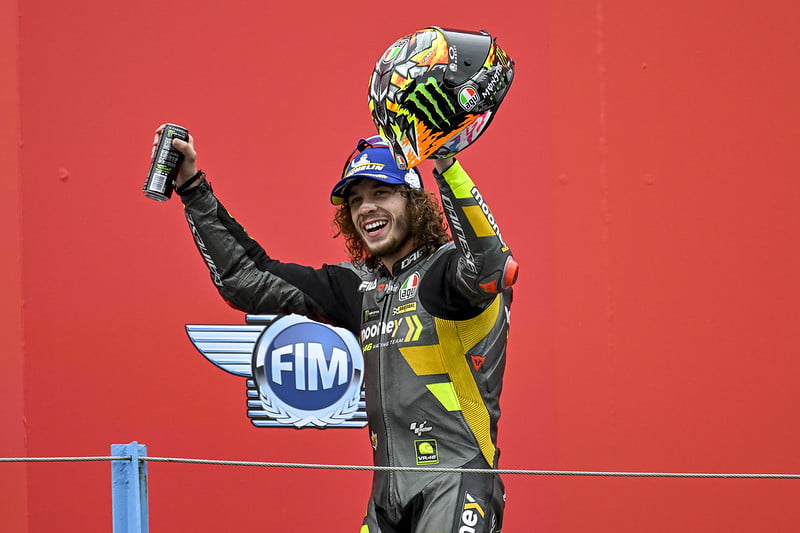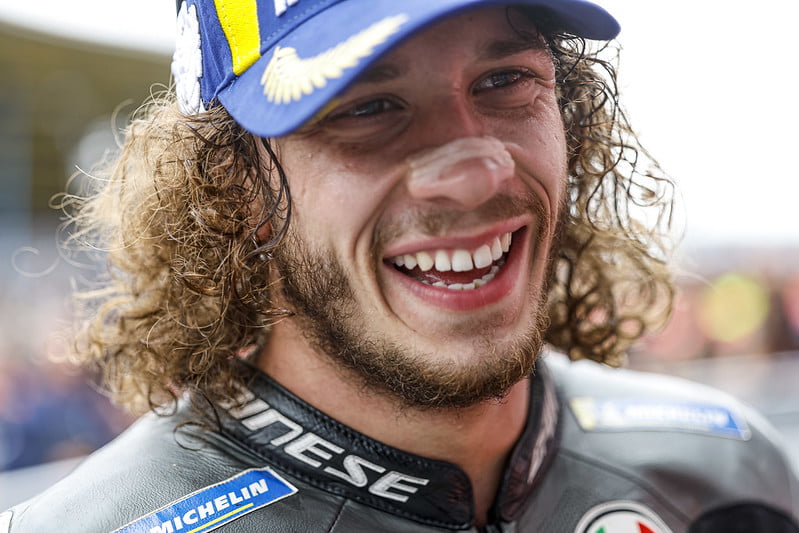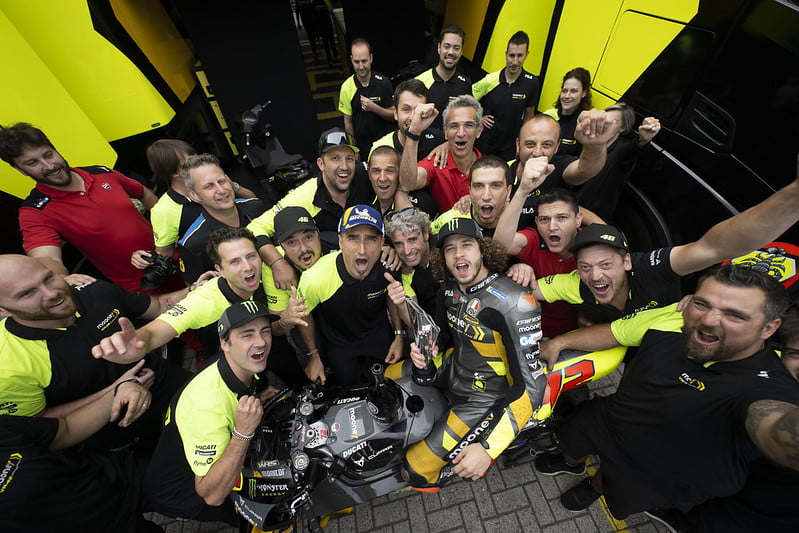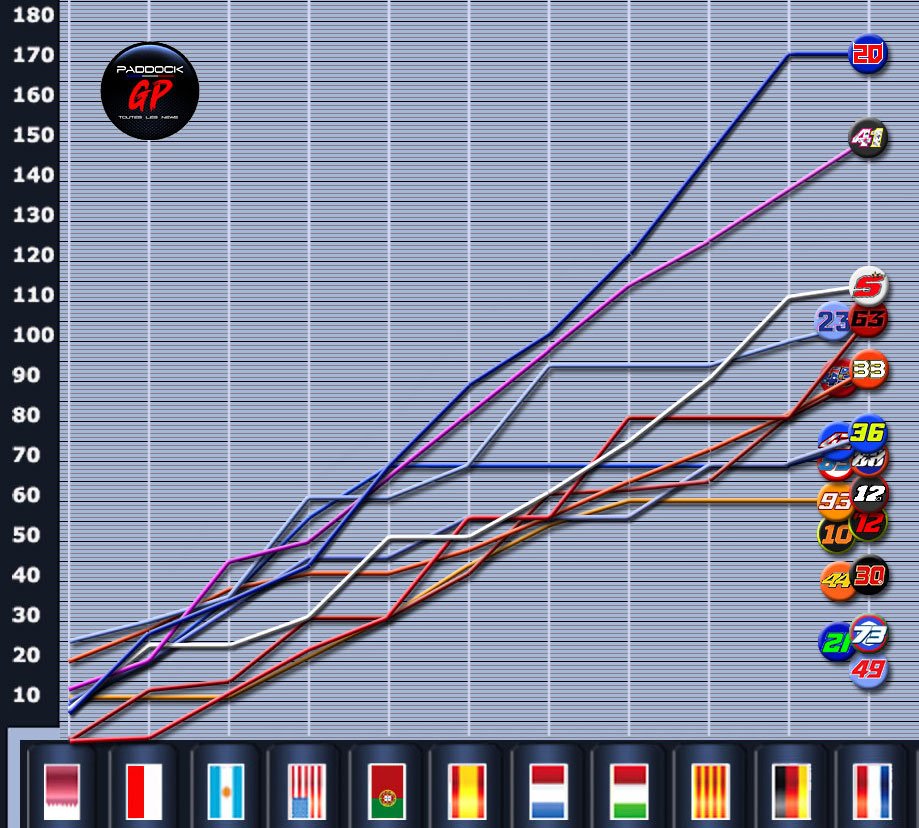 Results of the Dutch MotoGP MotoGP Grand Prix at TT Assen: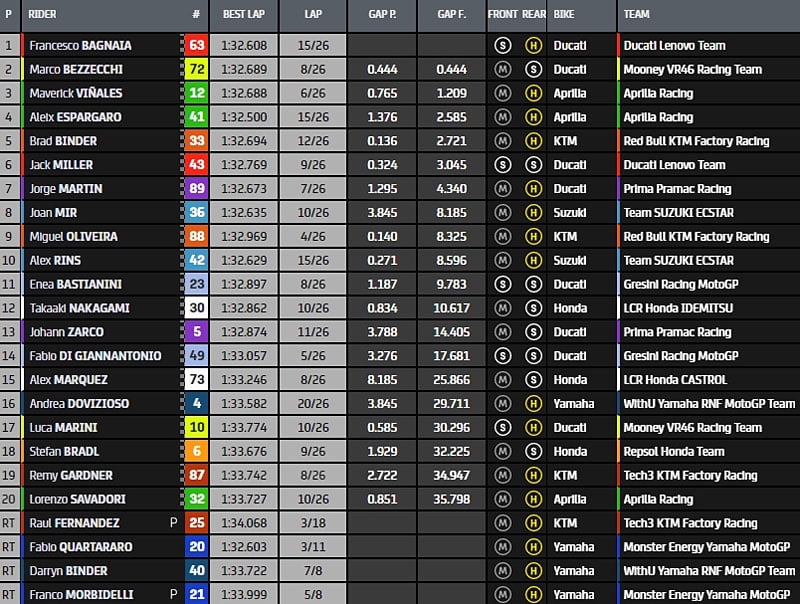 Classification credit : MotoGP.com