The audiences achieved by the Canal group's channels show that Moto GP fans in France are numerous. But not everyone is lucky enough to sign up to see the encrypted channel. You have other alternatives at your disposal, free for some but paid for for others. Moto GP streaming, here's how to follow the Moto GP 2022 season!
Streaming Moto GP: with Canal +, digital at the height of television
The official broadcaster of Moto GP until 2029, the Canal group does not make fun of its subscribers both in terms of season coverage and the media made available. With the subscription, you will have access to all the channels of the group that cover the championship (Canal +, Canal + Décalé, Canal + Sport). For the past 2 years, Canal has created a channel especially for Moto GP called simply Canal + Moto GP. But this is not all! You'll also have access to the MotoGP streaming platform via Mycanal so you can watch and review replays, programs, reports, Inside, and more. of Moto GP. Accessible on smartphones, tablet, PC / Mac, Android TV and Apple TV, Mycanal is a "must have" for any fan who wants to watch MotoGP 2022 streaming!
Moto GP streaming 2022, foreign channels
Not everyone can afford a subscription to Canal + despite all the goodwill in the world. Therefore, you need to look for other alternatives that can sometimes be very easy! With your internet service provider and TV set-top box, you have hundreds of French and foreign channels at your disposal! And among all these channels, some may have some nice surprises, which would allow you to follow the streaming of Moto GP:
RTBF (Belgium)
As for Formula 1, it is the RTBF channel that has the Moto GP rights for Belgium. Whether it's Saturday's qualifying or Sunday's race, you'll be able to follow the Moto GP streaming season for the 2022 season on the Belgian public channel. So take a look at the channels available on your TV set-top box! If unfortunately RTBF does not appear in your provider's channel list, you must go to the channel's website. But a small problem, you must have a Belgian IP address (MotoGP transmission will be rejected). Then the solution will be to install a VPN on your device (tablet, computer or smartphone) to be able to watch Moto GP streaming).
Via Switzerland with RTS
With our Swiss friends, the RTS channel has the rights to Moto GP as well as Formula 1. To continue streaming Moto GP, it will be the same process as for RTBF, that is, look at your TV set-top box if you have the channel. If so, congratulations! If the answer is no, the same procedure, ie go instead, with the same limitations, get a VPN if you live outside Switzerland. With the classification and broadcast of the race during the Grand Prix, it would be a shame to deprive you of seeing them through the Moto GP playback on the site!
Moto GP live broadcast with VPN
Used by many Internet users around the world, VPN is the ultimate asset for accessing all sites and their features. Allowing you to get a virtual IP address from the country of your choice will allow you to see the programs you want on all sites in the web. While some VPNs are free with a limited connection time (between 500 MB and 1 GB per month), most are paid. With rates of up to € 5 per month, you will have unlimited access to your favorite places! VPN is a great alternative to live streaming Moto GP for the 2022 season!
MotoGP video pass: the ultimate subscription for fans
If you do not want to subscribe to Canal +, you do not have access to RTBF or RTS channels and you are not satisfied with the idea of ​​having a VPN, then you will have a solution! And the last alternative is to subscribe to the MotoGP video pass! Official Moto GP platform, available on the championship website. According to the same principle as the subscription to F1 TV, this subscription will be accessible through your internet browser, iOS, Android and Amazon Fire. You can choose from 2 types of subscriptions:
Motogp video pass for the season
To get the MotoGP video pass subscription for the season, you will have to pay € 139.99. For this subscription, you will have access to the following options:
Free practice sessions and Moto 2, Moto 3 and Moto GP classifications
Interviews with pilots and mechanics
Highlights of each session and race
Archives (45,000 videos available)
Exclusive documentaries and reports
Unlimited access
Moto GP streaming replay
Biggest Moto GP fans will choose this subscription, giving access to many exclusive content! The archives also allow us to know even more about the history of this sport, the great rivalries, the most beautiful races and many other contents that will revive the Moto GP fan. Following the Moto GP broadcast via the MotoGP video pass is the best way to watch the 2022 season!
Monthly Motogp video pass
If you don't want to spend $ 139.99, you'll still have the monthly MotoGP video pass option. Available for € 29.99, it will allow you to follow MotoGP streaming as follows:
Free practice sessions and Moto 2, Moto 3 and Moto GP classifications
Interviews with pilots and mechanics
Highlights of each session and race
Archives (45,000 videos available)
Exclusive documentaries and reports
Moto GP streaming replay
You will tell us, "but what is the difference between the monthly version and the annual version in terms of content? The answer, access to files and content, will be limited to you. For the rest, the offer is identical to the annual subscription. But if you plan to use your MotoGP video pass regularly, we recommend that you take the annual pass, which is less expensive year-round.
Now that you have all the information you need to follow the MotoGP streaming season, it will be your choice. A subscription to Canal +, the use of a VPN, foreign channels or the official subscription of the Moto GP video pass, you have at your disposal different options to follow the Moto GP 2022 season and our French riders Fabio Quartararo and Johann Zarco!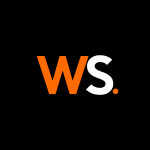 Jeremy Ernou
Laurent Blanc is the sole president, Latrell Sprewell is the GOAT with no possible dispute