With a new lap record, Tetsuta Nagashima takes Honda HRC to pole position at Suzuka 8 hours ahead of Kawasaki KRT with Rea, third Niccolò Canepa with YART-Yamaha, Gino Rea (FCC TSR Honda) taken to hospital.
Alessio Piana / Corsedimoto.com
Although this was a 40-minute qualifying session replacing the infamous Top 10 Trial canceled due to the threat of rain, the show was not lacking. The 2022 edition of the 8 Hours of Suzuka will see Team HRC start from pole position thanks to a Tetsuta Nagashima unleashed, author of the new lap record at Suzuka in an 8-hour race weekend in 2'04″934. Honda's official MotoGP and Superbike test rider, after an impressive set of 2'04″942 yesterday, went even further and allowed himself the luxury of beating the six-time world champion. Jonathan Rea in direct comparison.
HONDA RETURNS TO POLE AT 8 HOURS OF SUZUKA
In search of a victory that has been missing for eight years, Honda regained pole position at the 8 Hours of Suzuka. The 21st in its history in 43 editions, the first since 2009 (!), when Kosuke Akiyoshi he had signed it to FCC TSR Honda. A first goal achieved for the HRC, present at "his career" with all the senior management, celebrating its 40th anniversary and a pole marked by a Tetsuta Nagashima in a state of grace Since the tests last July, it has proven to be extremely fast and especially in unison with the CBR 1000RR-R #33 missile, a total weapon to fight in 8 hours.

JONATHAN REA SECOND
Tetsuta Nagashima was the only one to break the 2'05" barrier during these special "Top 10" qualifications. A rough reference for Jonathan Reathat after a slower first attempt than that of his partner Alex Lowes (2'05″864 vs 2'05″413), achieved a remarkable double time. A first in 2'05″149 with the best second sector, the next in 2'05″205, taking the #10 ZX-10RR to second place, not feeling the blow after a crash during the practice session previous pounds JR65flanked by Alex Lowes i Leon Haslamin the colors of the Kawasaki Racing Team, they will look to repeat their 2019 triumph tomorrow, albeit against an HRC team (Tetsuta Nagashima, Takumi Takahashi and Iker Lecuona) which comes out in favor of the forecasts.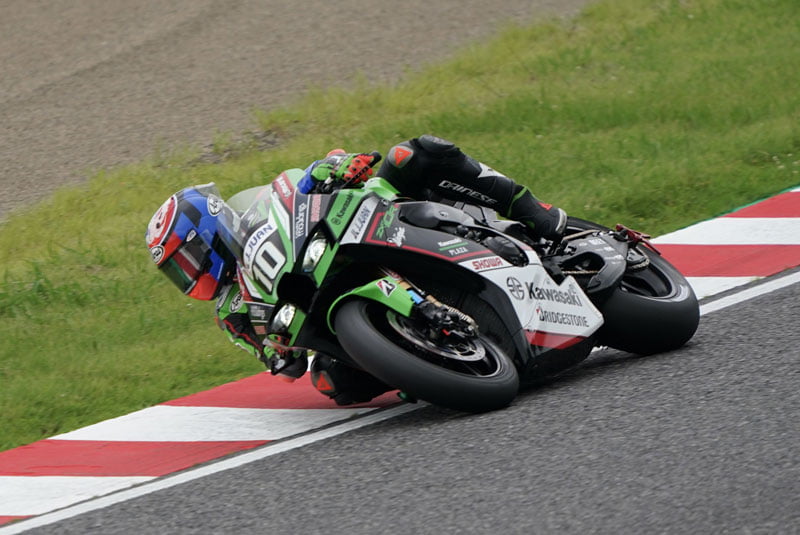 THIRD POSITION FOR CANEPA IN THE CLASSIFICATION FOR THE SUZUKA 8 HOURS
The superlative weekend of Niccolò Canepa It was also confirmed during this session, as he was able to advance to a time of 2'05″981, close to his 2'05″863 set yesterday. Later in the session, his teammate at YART Yamaha Marvin Fritz He was able to improve on that (2'05″776), securing third position #7 R1 on the grid. This is the second best Italian result in history at the 8 Hours of Suzuka, after the second best time of Valentino Rossi in the year 2001.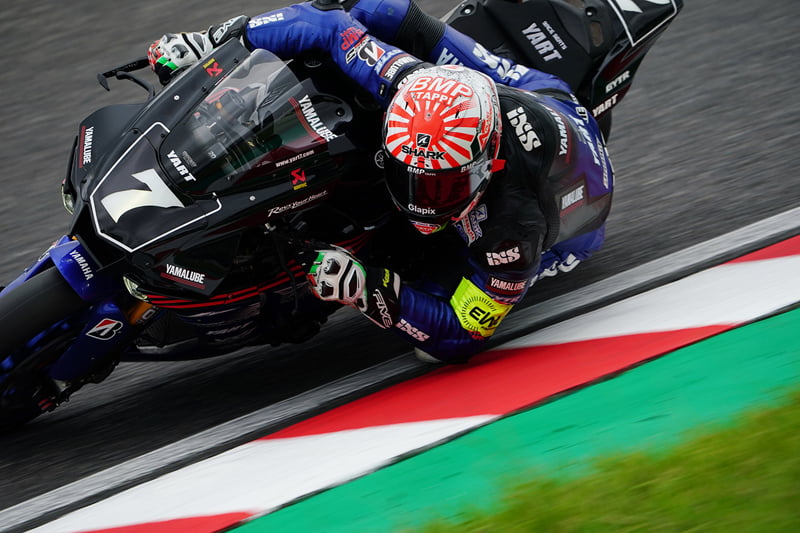 CONCERN FOR GINO REA
FCC TSR Honda was ranked fourth, with Josh Hook i Mike Di Meglio which they learn after the terrifying fall of Gino Rea during the last free training. Airlifted to hospital, there is no official word on his condition. A medical report is awaited during the day, while the 8 Hours of Suzuka 2022 will start tomorrow at 11:30am local time, 4:30am French time.
Read the original article at Corsedimoto.com
Alessio Piana